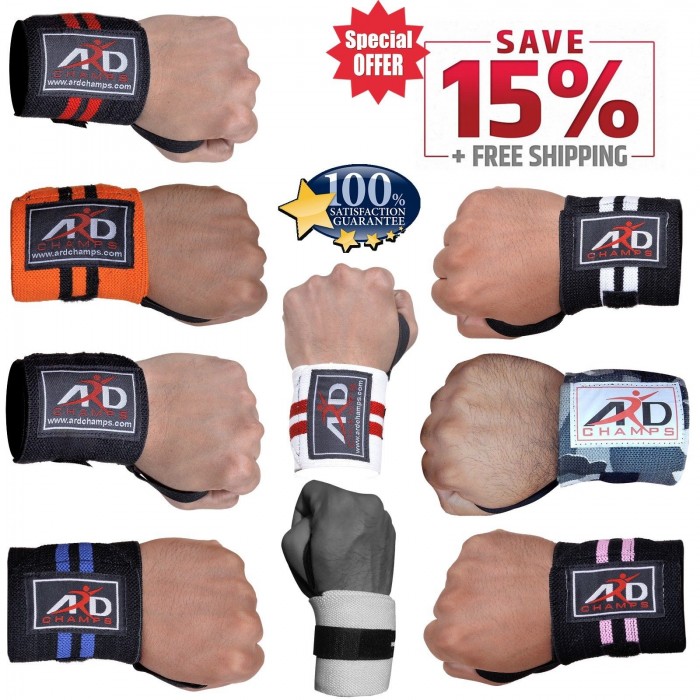 This is a Professional quality pair of Weight / Power Lifting Gym Wrist Wraps. Featuring an Elasticated thumb attachment and velcro fastening (hook & loop closure).
ARD Power Wrist Wraps are a combination of the best in comfort and durability. These heavy duty 3" wide wraps are made from elastic cotton for maximum support.
Key Features:-

Weight Lifting Wrist Support Cotton Straps.
Size: Length 18" Width 3".
Excellent Protection for wrist during any weight lifting exercise,
If you are into Powerlifting or you do heavy squats, deadlifts, etc.
Then this pair of wrist wraps are a must,
If your wrist hurt when you squat or deadlift
Then it would be very wise to invest in a pair of wrist wraps today,
Comes in pair.
Tested for strength and endurance.
Excellent value for money.
ARD Gym Weight Lifting Wrist Wraps Bandage power Hand Support Strap Training Pair